NEW problem.
I don't know what the metal parts are made of but it is quite brittle (someone in another forum called it monkey-metal).
Anyway, when I took the boggie apart for changing the gears I noticed a crack in the motor bracket, and on a test run
with a boggie with some load on, the motor bracket snapped of and the motor got loose.
There is a similar crack on the other boggie at the same place.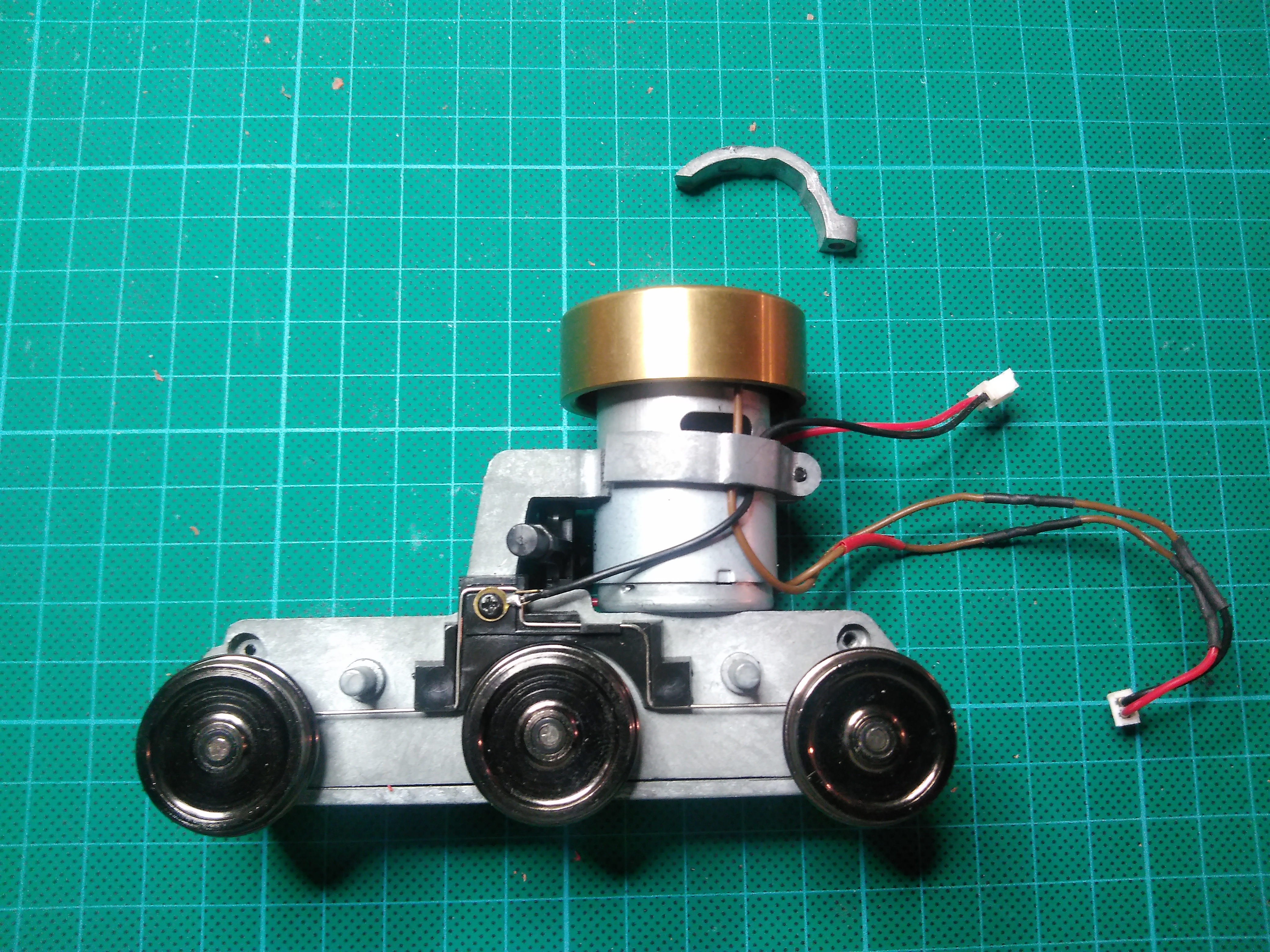 My first idea was to simply make a new motor bracket and drill some holes in the monkey metal for some screws,
and when I did that another part snapped off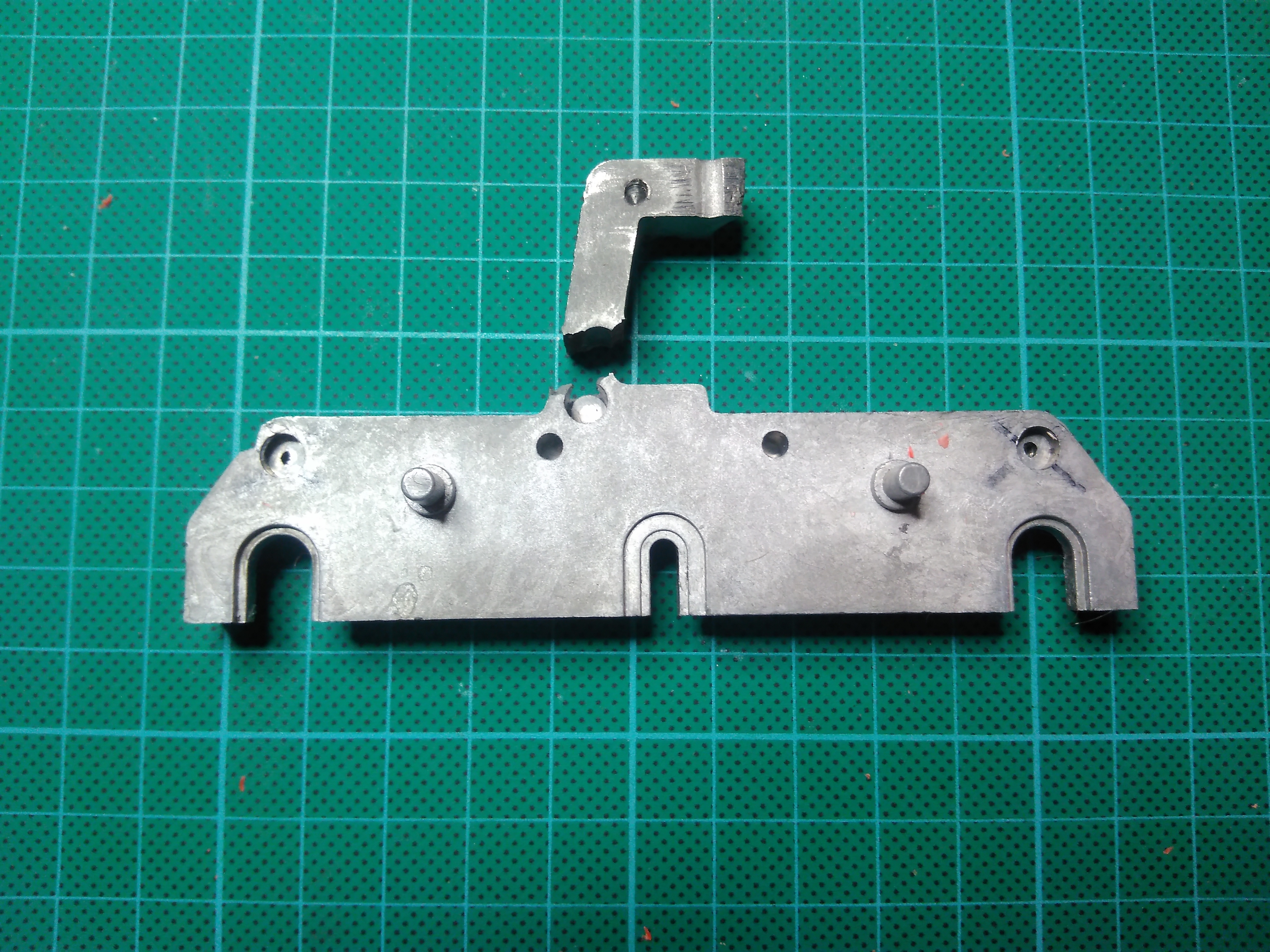 Time to make something drastic
I've been playing around with Fusion 360 for a while and I thought I will try to make a 3D-print of a boggie.
Just using a caliper and a lot of patience this came out of the printer: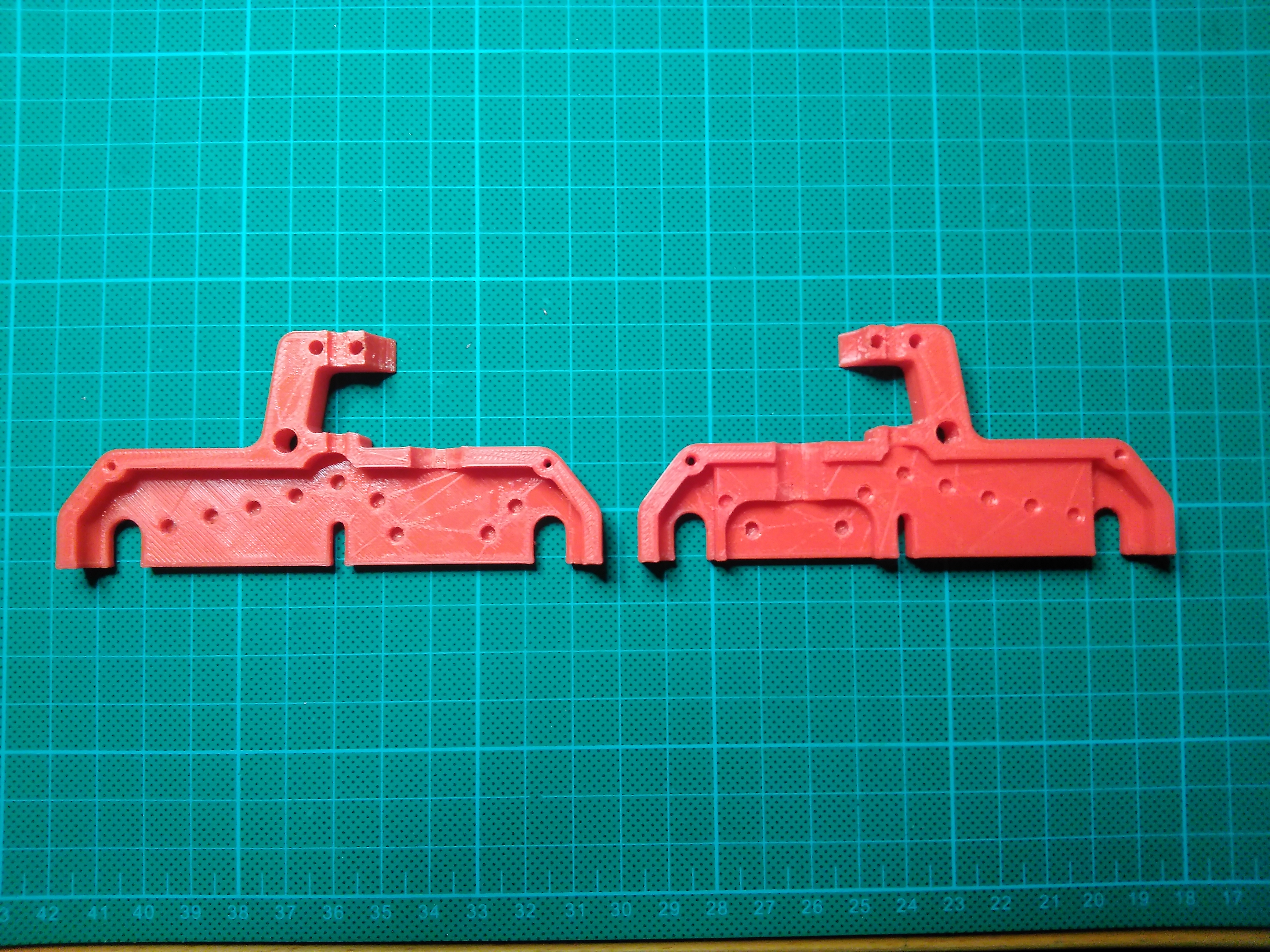 Well, this was not the first attempt but it is the final prototype.
It is PLA and it is easier to see any mistakes when it's not black.
Trying to put everything together: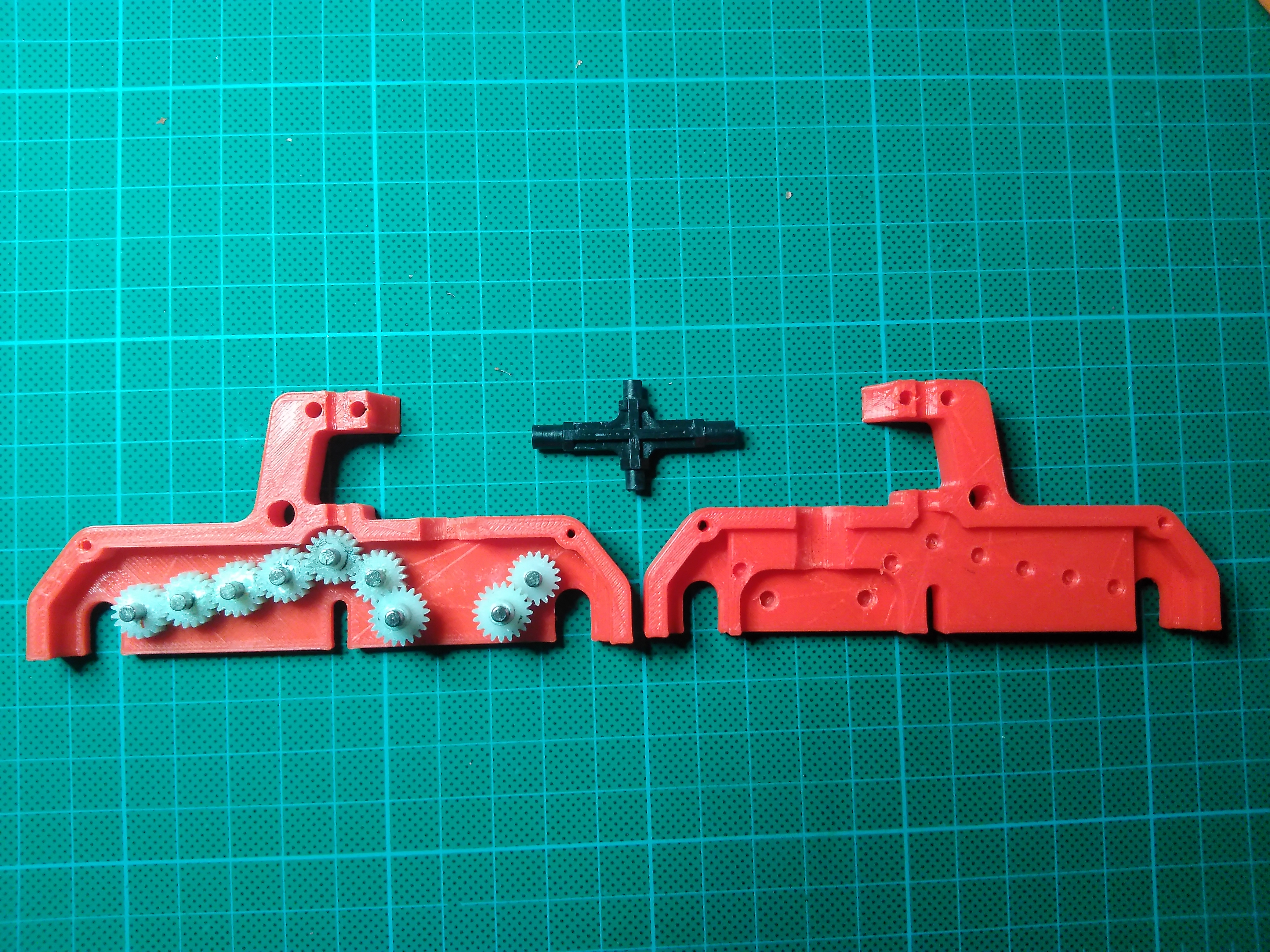 Not too bad: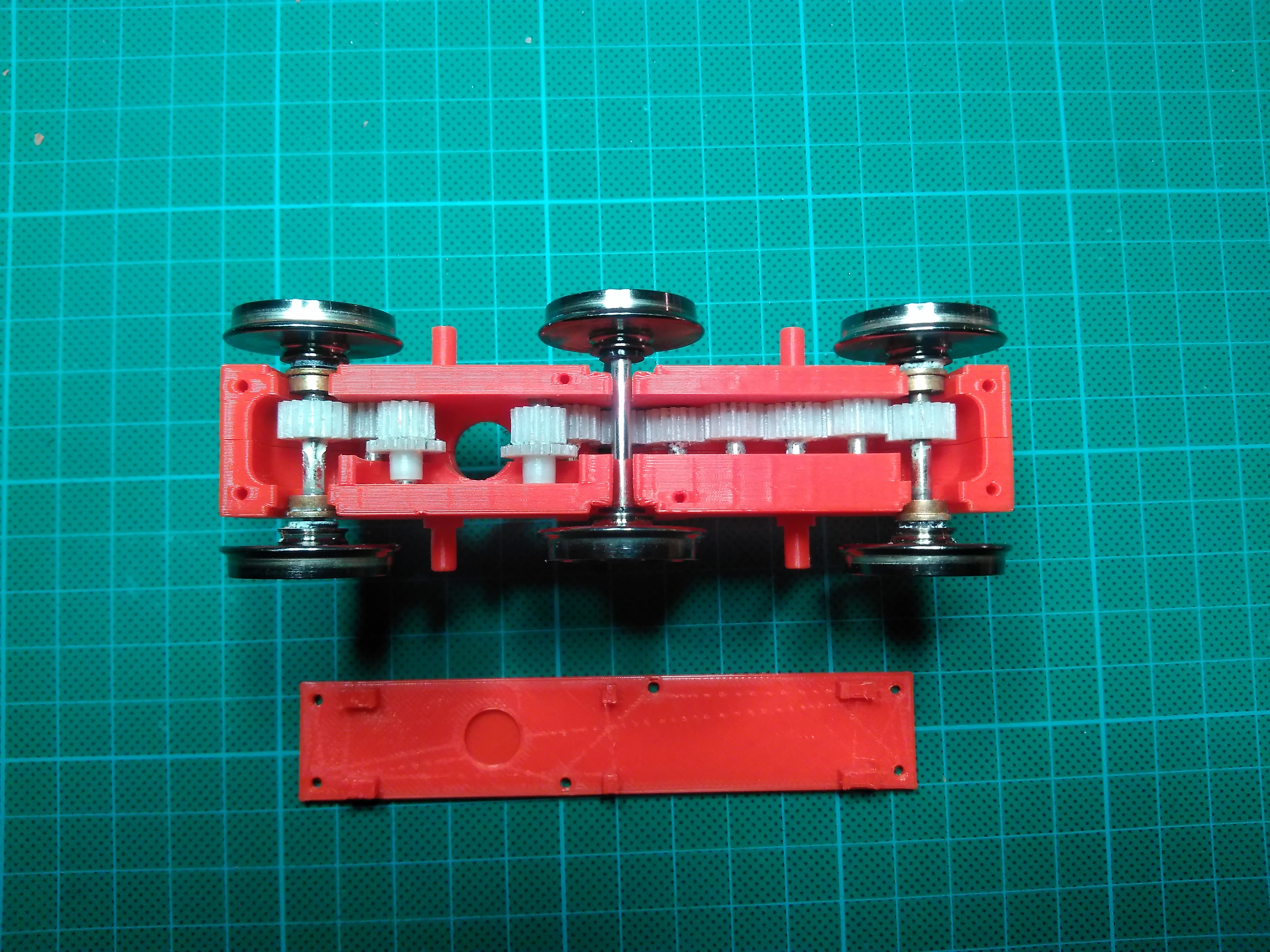 Power pick-up: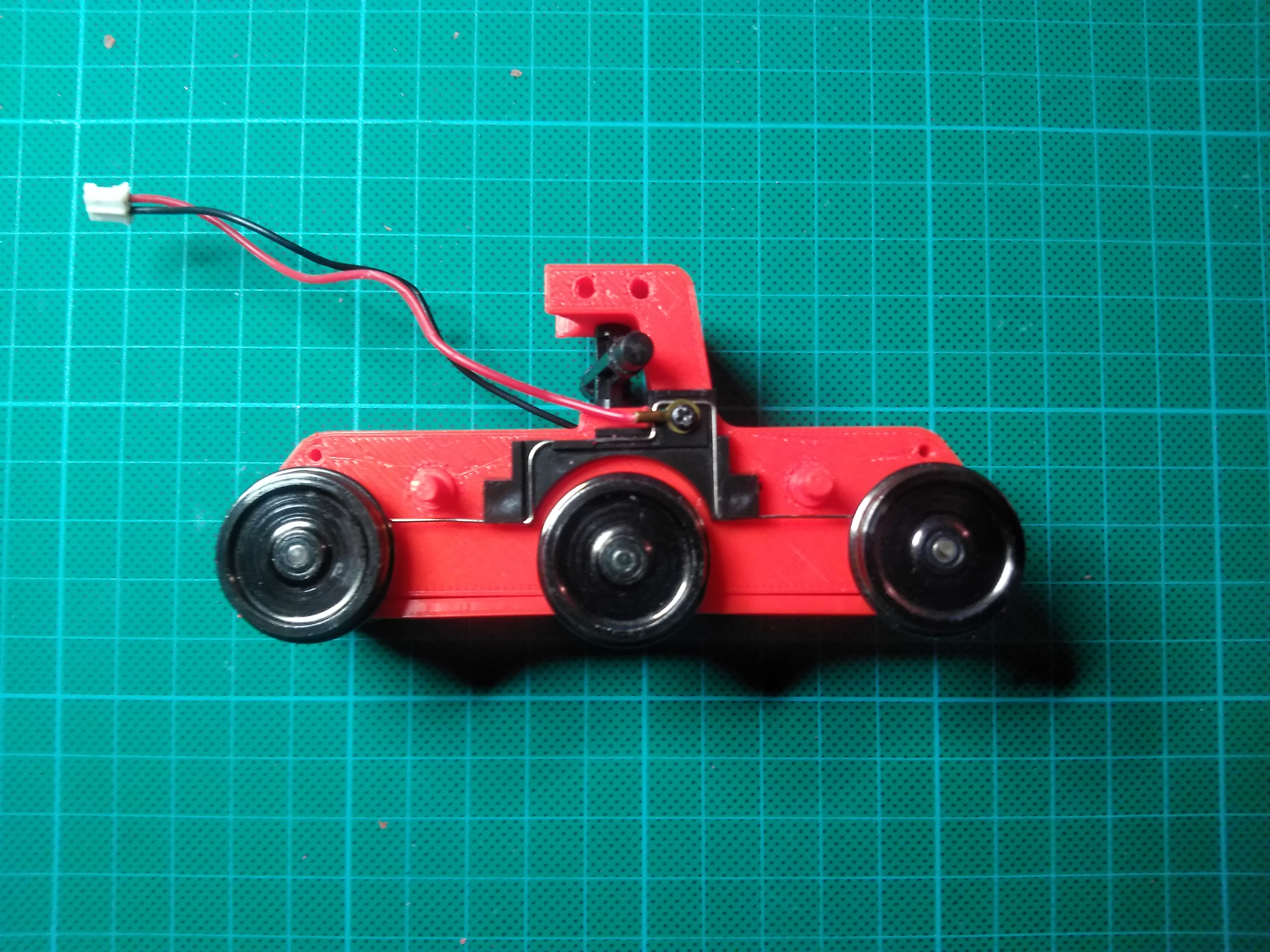 they are just pressed in place just like these: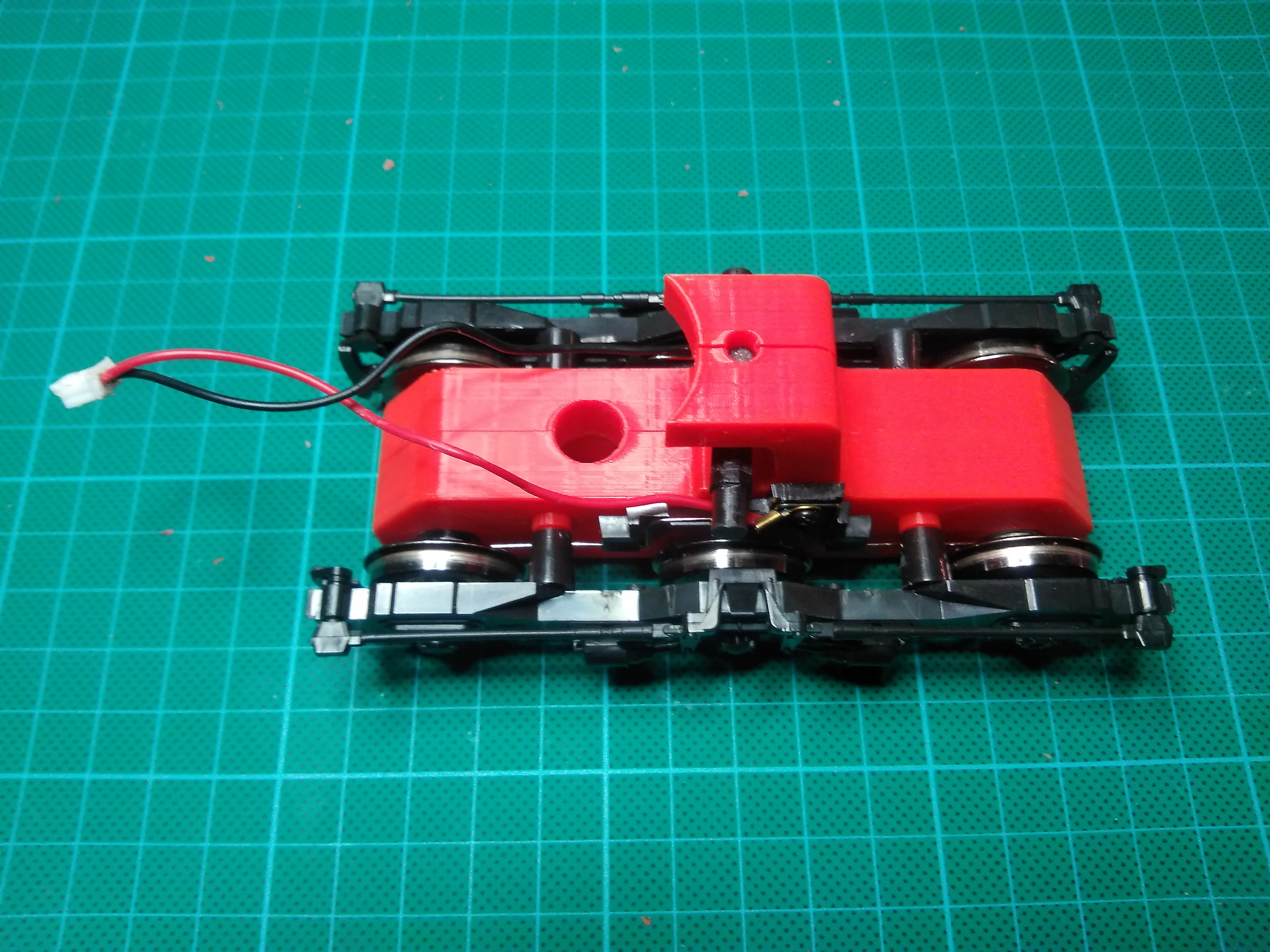 and it looks alright: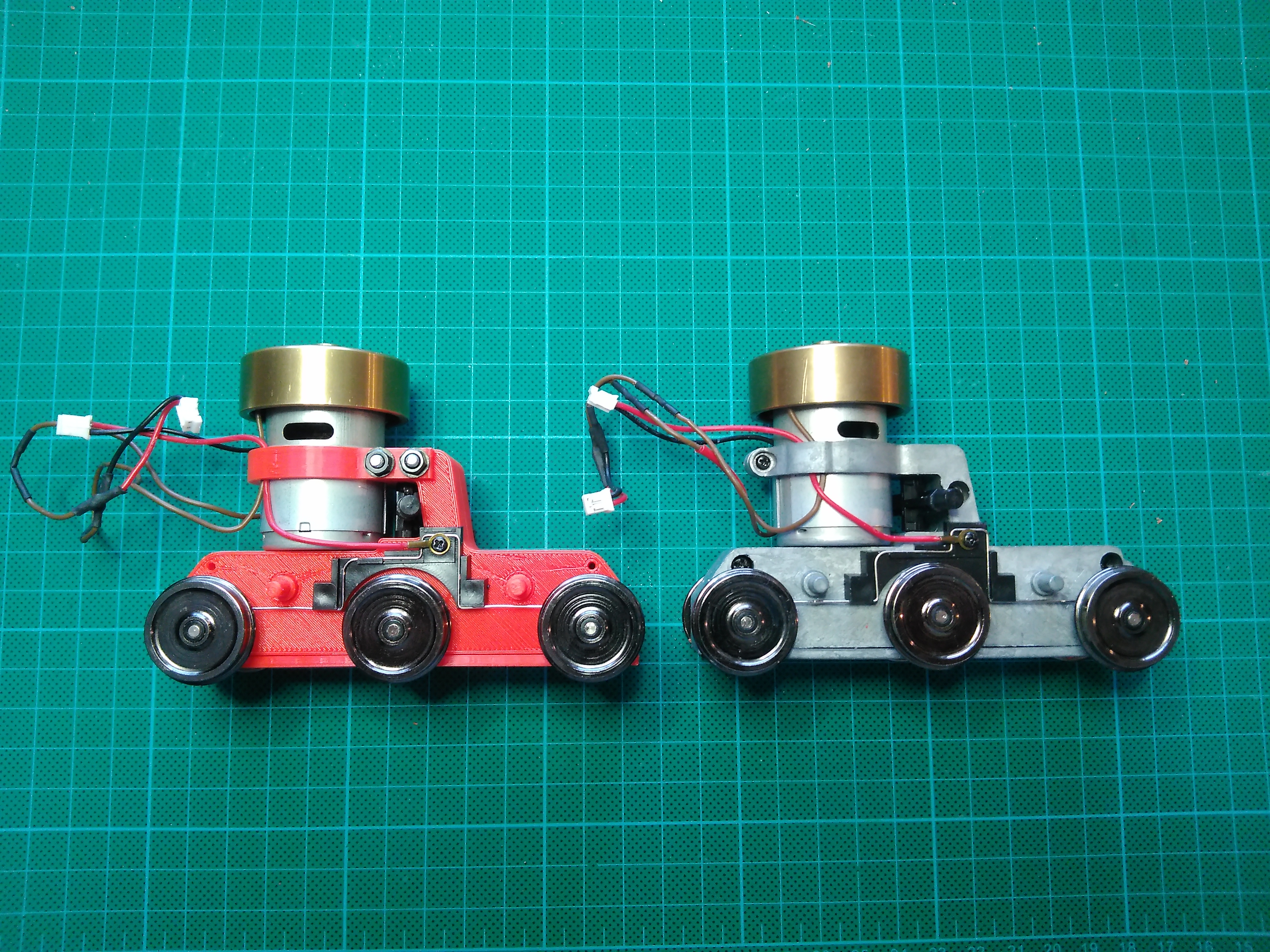 does it work?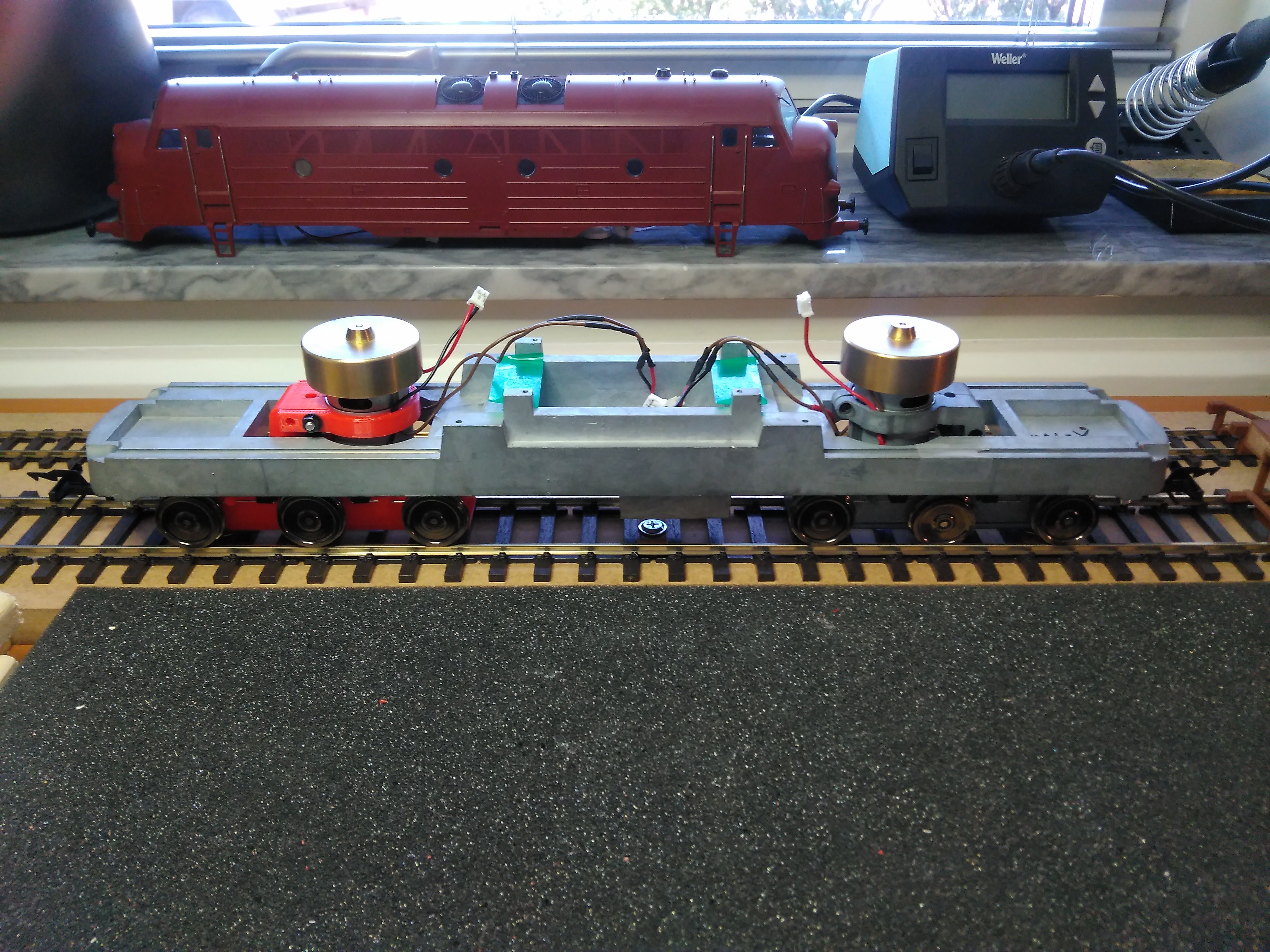 well, so far, so good. Sounds ok.
Probably going to use some other type of plastic, and another color, of course.
But anyway, not bad at all