Beginning to develop some pcb in Kicad, easier to solder and looks a lot better.
First one is a card that can control 8 servos for turnouts or other things.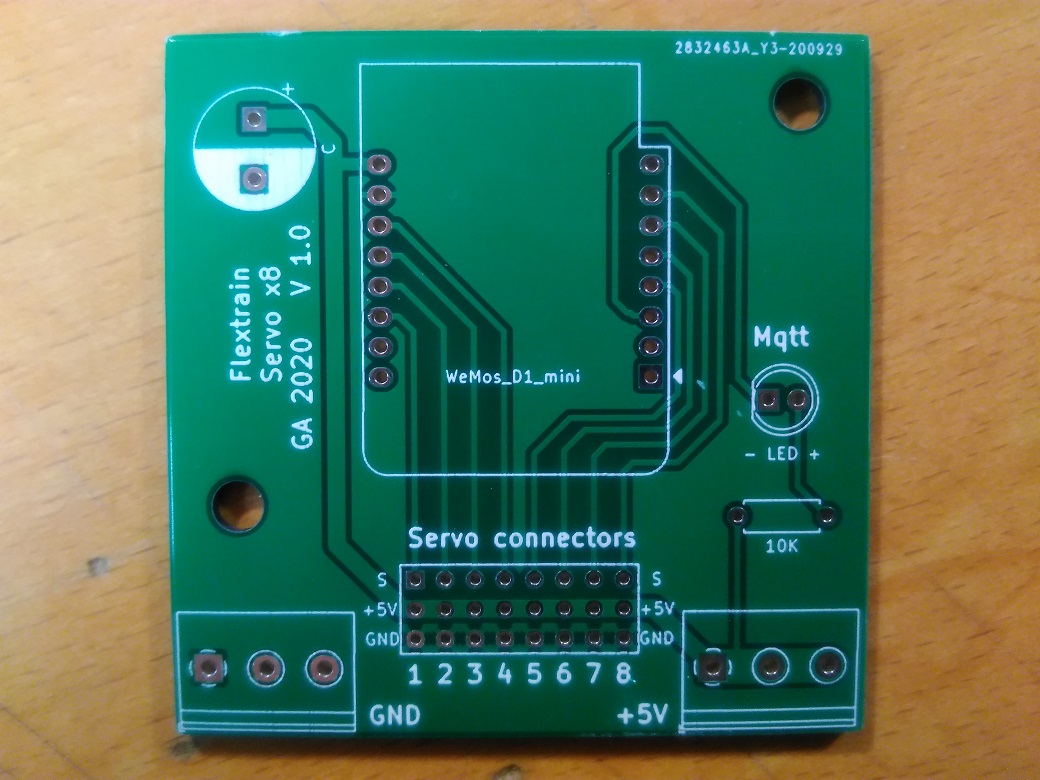 Next one is a more flexible card that can control signals, lights and servos too. Mix as you please.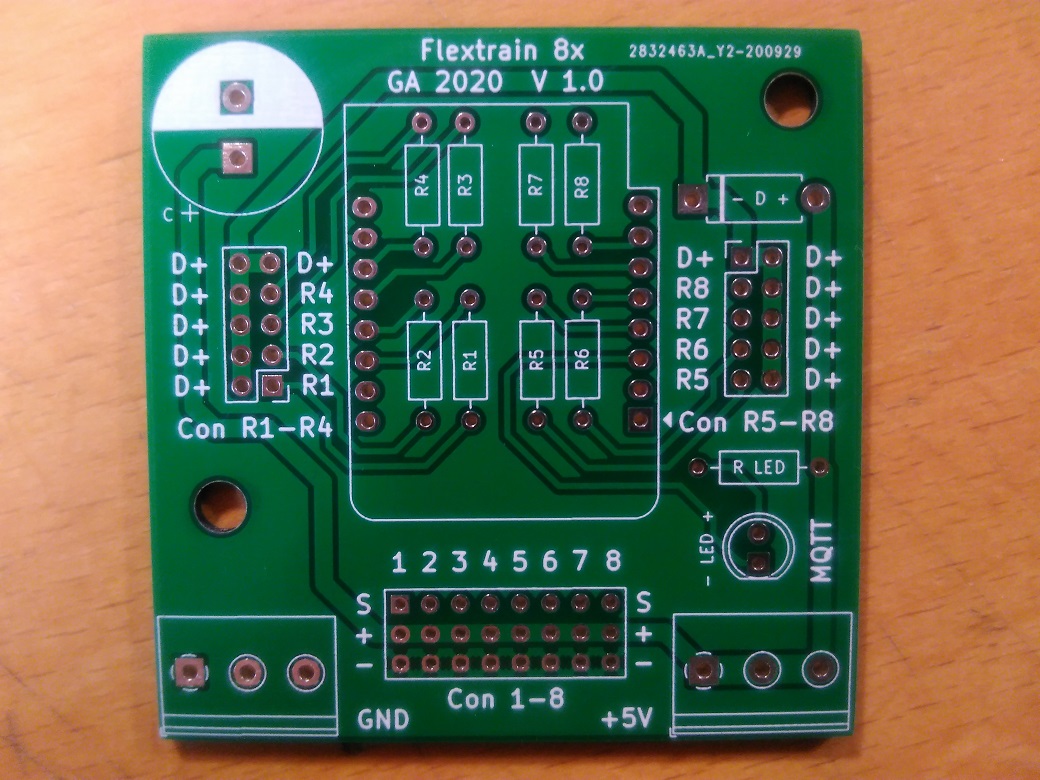 And the rescent one that I just finished in Kicad is a card for 4 block occupancy detectors.
It is a quite simple and cheap type based on a bridge rectifier, ac optocoupler, led and a couple of resistors.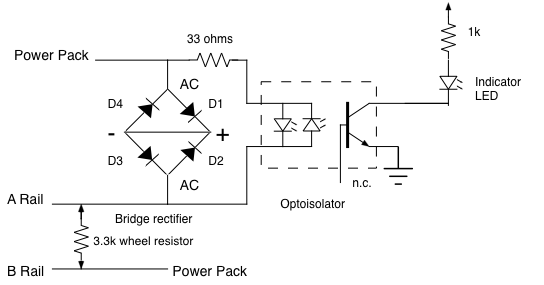 Picture borrowed from:https://model-railroad-hobbyist.com/node/31270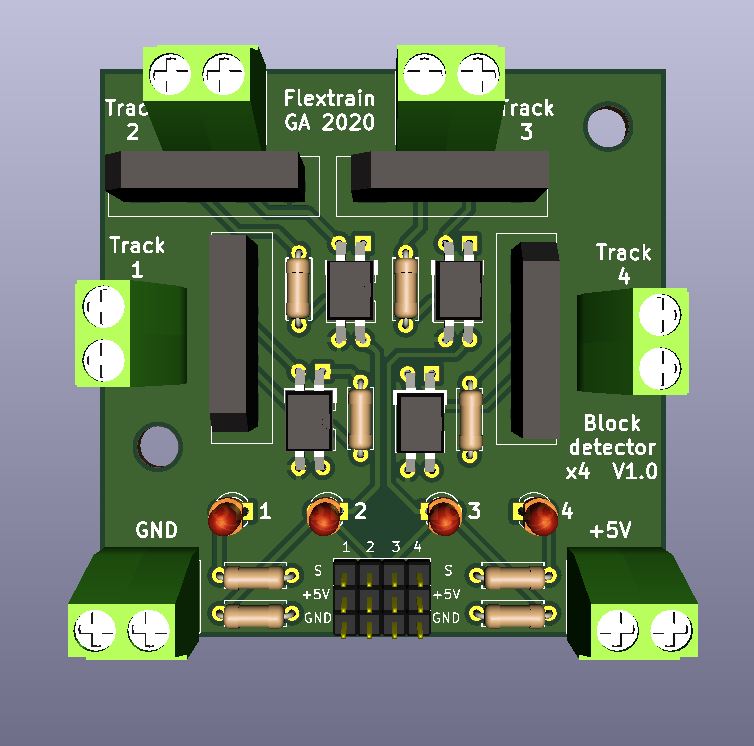 "S" from this card goes to "S" on the flexible card above, and when f.ex. a locomotive is on a detected piece of track
then a message is sent to those that are interested, signals, track plan, what ever.
And as a final for this year a made a video on a 3D-printed, wireless, modular track plan that we use:
That's all for now.
Happy New Year!