Hello everyone.
I don't know if you are interested in 3D-printing in this forum, but I'll start this and see where it ends.
This project started in november 2017 when me and my brother began to talk about 1/45 instead of 1/87.
I wanted to see if it was possible to make models myself, using my 3D-printers.
After testing with some wagons I thought it was. Next step is a locomotive.
It has to be a small locomotive with not to many details, and because I'm from Sweden, it has to be Swedish.
When I grew up, a long time ago, we lived near a small industrial railway, where a Z49 maintained the service,
so a Z49 it will be.
The criteria for this project is:
- I must be able to make the CAD-files myself
- I must be able to print most parts myself
- It must work, functionality before detailing
Unfortunally my CAD-skills are at beginners stadium but the good thing is that I can only get better.
Using OpenSCAD and a Prusa I3-clone I got going. With some help from a swedish forum
I got some simple blueprints to start with. I think it is much easier to make testprints
as I go along, then I can see what mistakes I made. And that is a lot!
This is the first testprint of the chassie besides a photo of the real thing: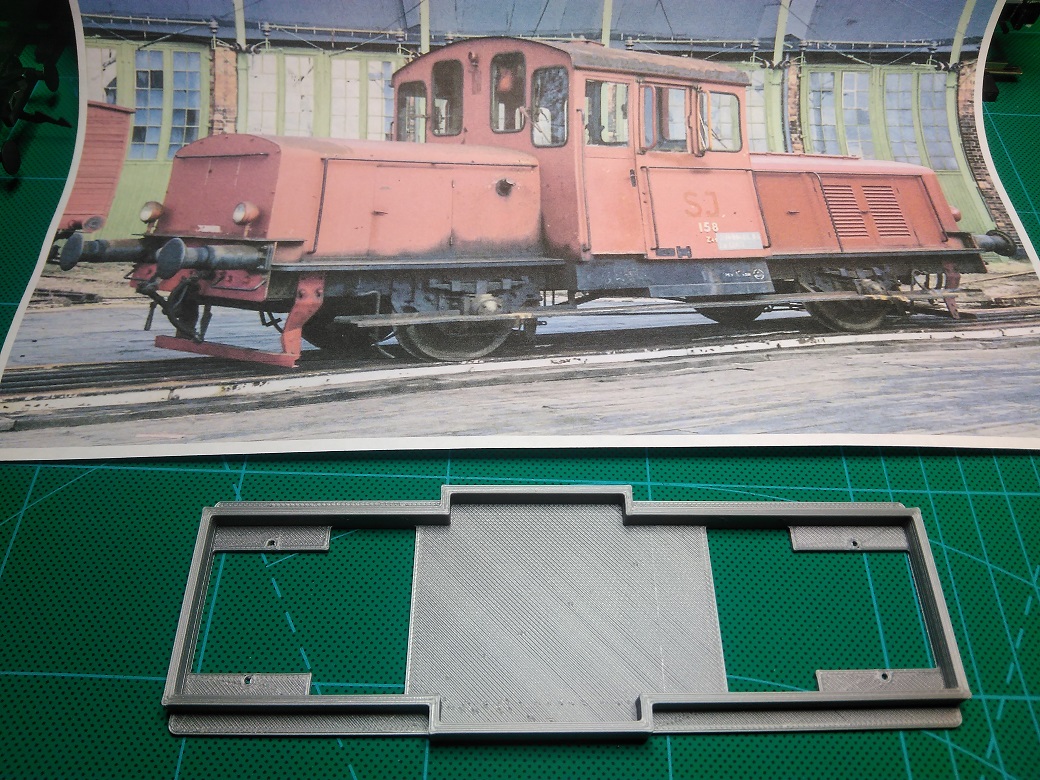 Of course this is not all I made in a year but it is all for now.
I'll post some more text and pictures in a day or two.