Most of my train collection encompasses German trains, mostly because you can buy them everywhere. Nothing wrong with that of course but being Dutch, I would like to be able to have some Dutch trains.
Of course there is Philotrain, very exclusive, nicely detailed, but not widely available and pretty expensive. Most Philotrain models are made for display, not really for extensive driving either.
Well, in my opinion there are lots of loco's to choose from when you look at the Dutch railways. I wanted to try something not too difficult, which has led me to the NS2400.
It's a pretty simple loco when it comes to curves and shapes, the design originates in French: Alstom.
I wanted to try to make it by using 80% 3D printing technique.
First of all, to start I made a 2D drawing to get to know the loco.


After that, I started with the basic shapes of the upper body to get the right feeling with the Loco. Everything had to be designed to meet the guidelines for Grey Resin Material. This material has a bouncing box from 250x250x235cm, so the complete loco would never fit. De body of the loco is designed as parts which click together.
First off all started drawing separate parts: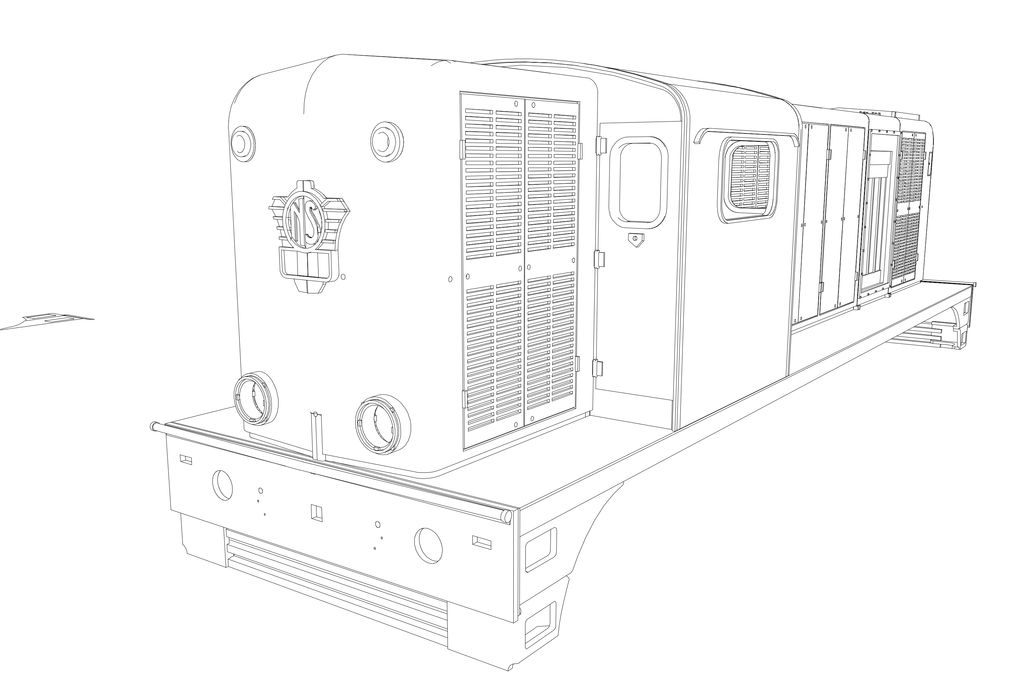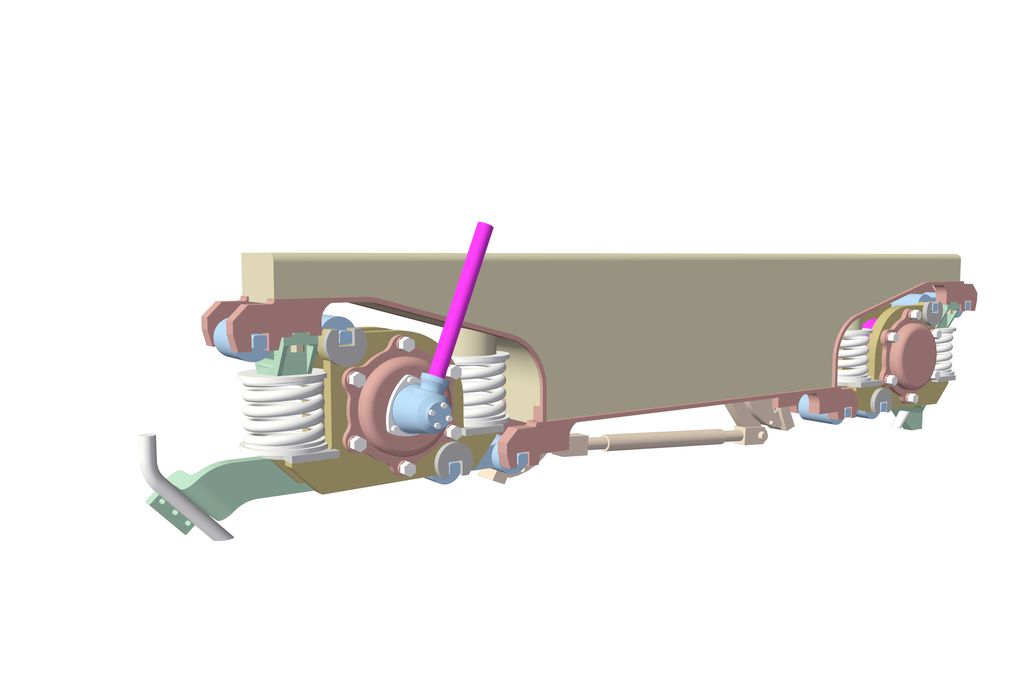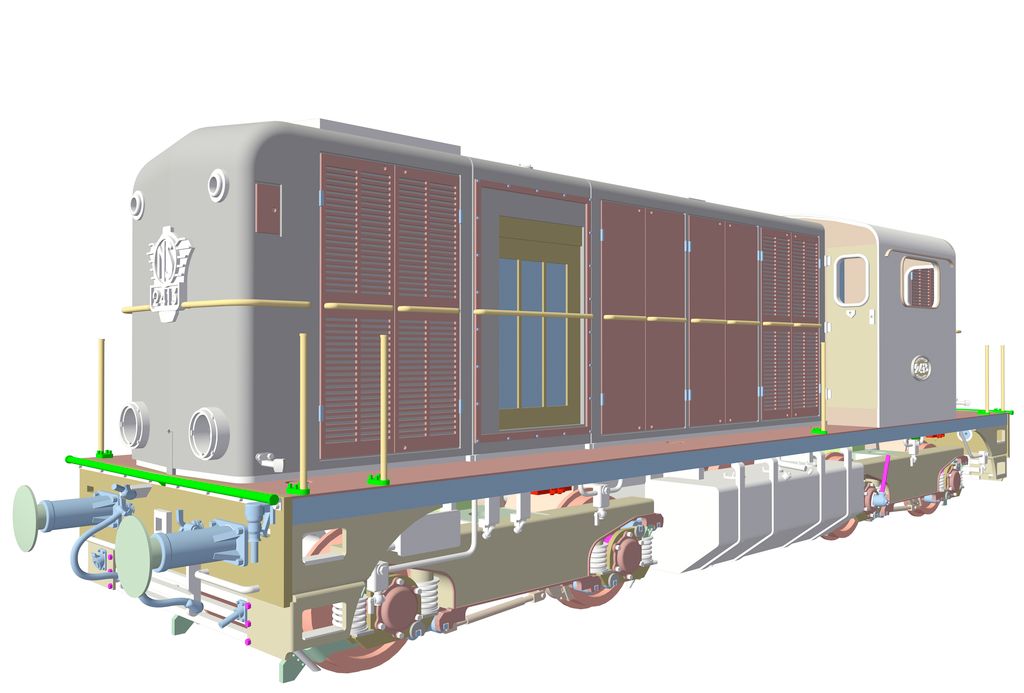 For the bogies and the main frame, I used Polyamide (nylon),this is very strong and durable. The bogies are designed as 3 separate parts. The middle frame holds the engines (20/20B), the wheels, and the pick-ups. The bogies are screwed on separately.
The main frame is drawn as one piece, which will also be printed in Polyamide.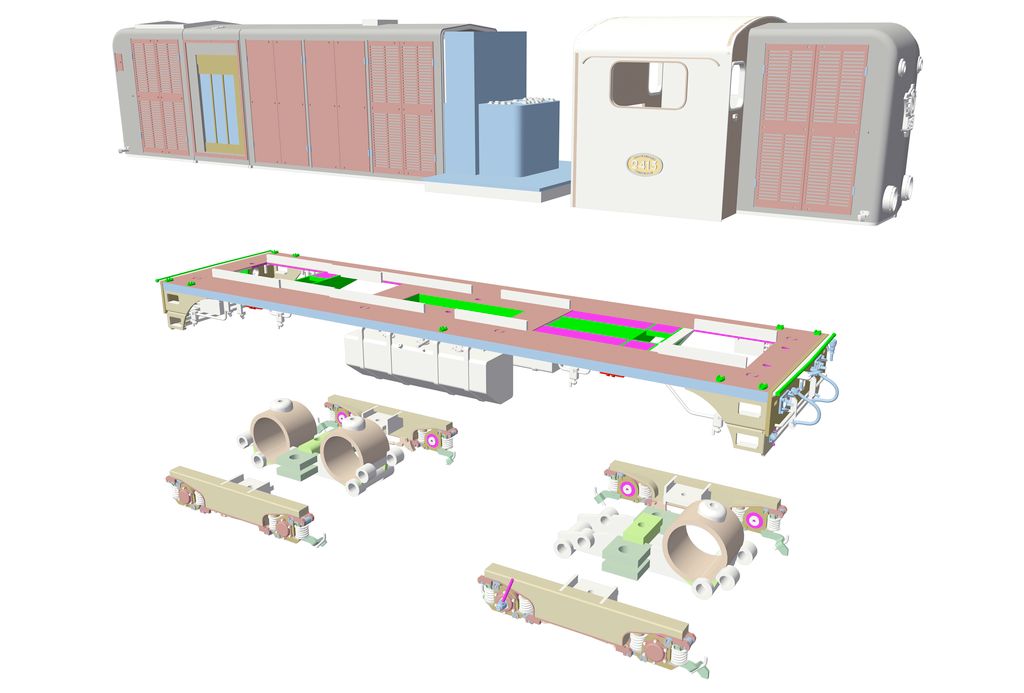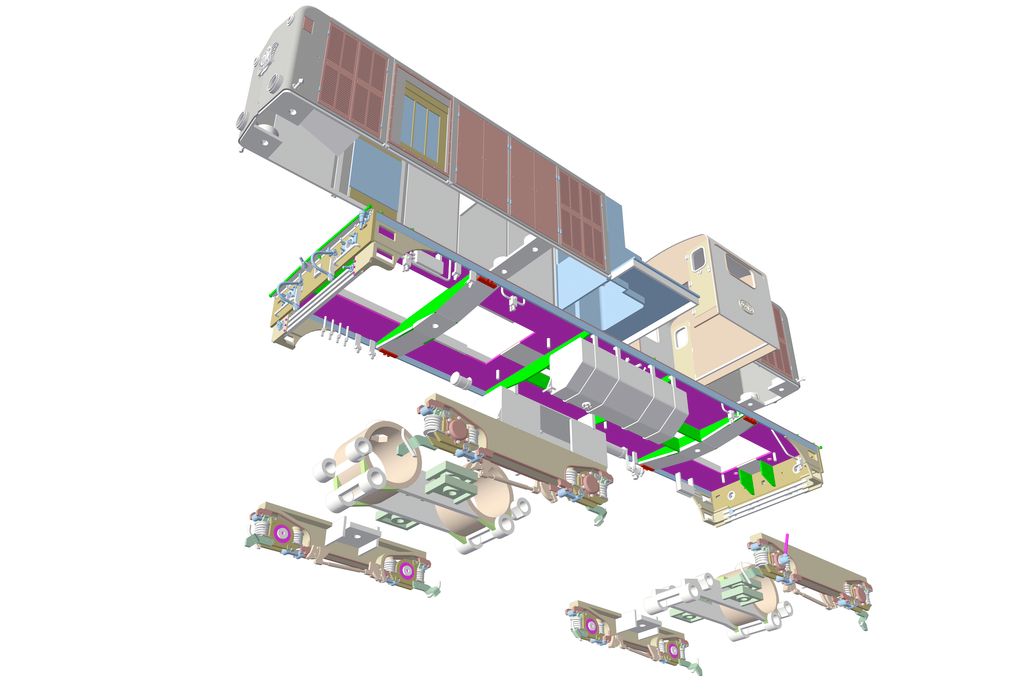 I made some colour previews to see what it could look like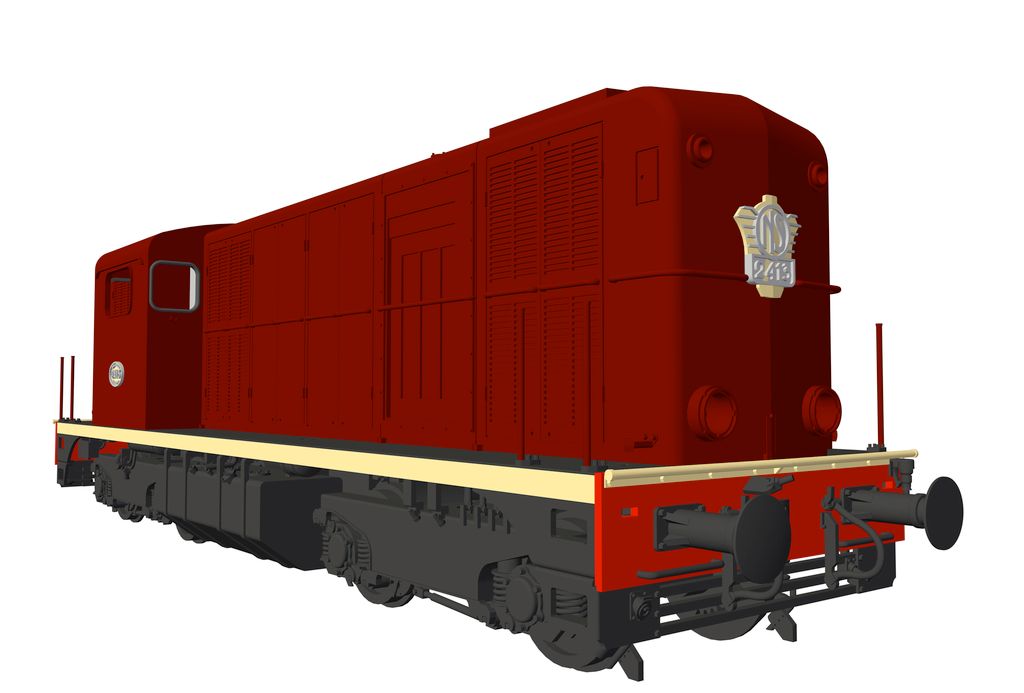 Compared to the Grey Resin, the Polyamide is not as smooth. But that shouldn't be a problem if you weather the model later on.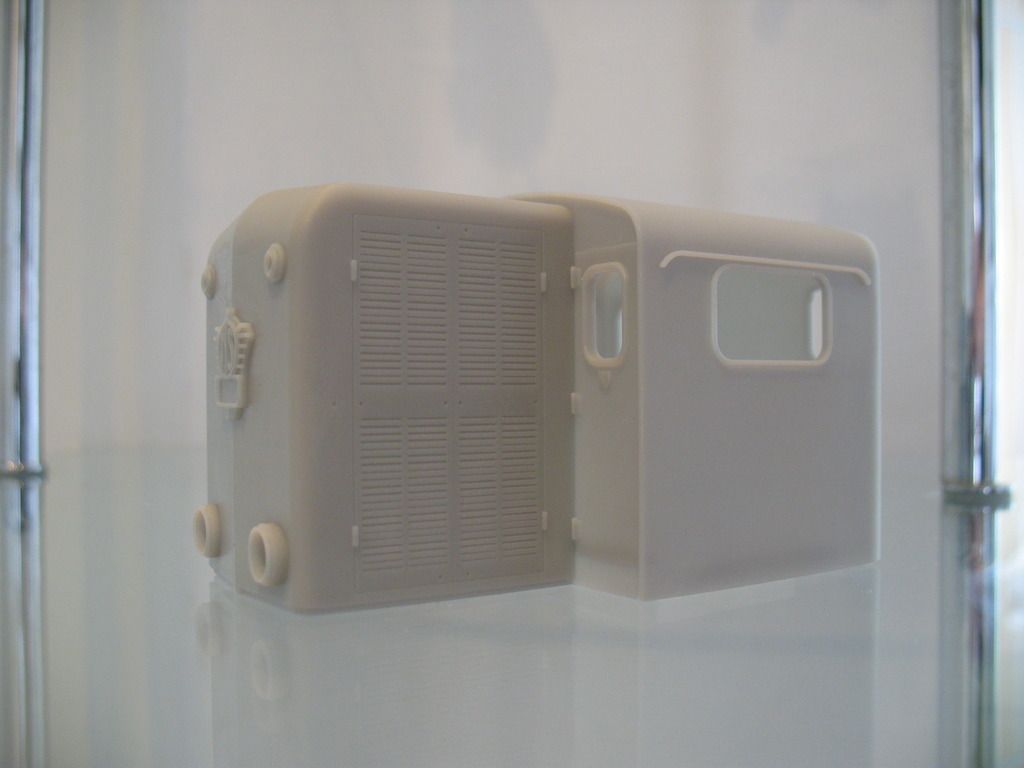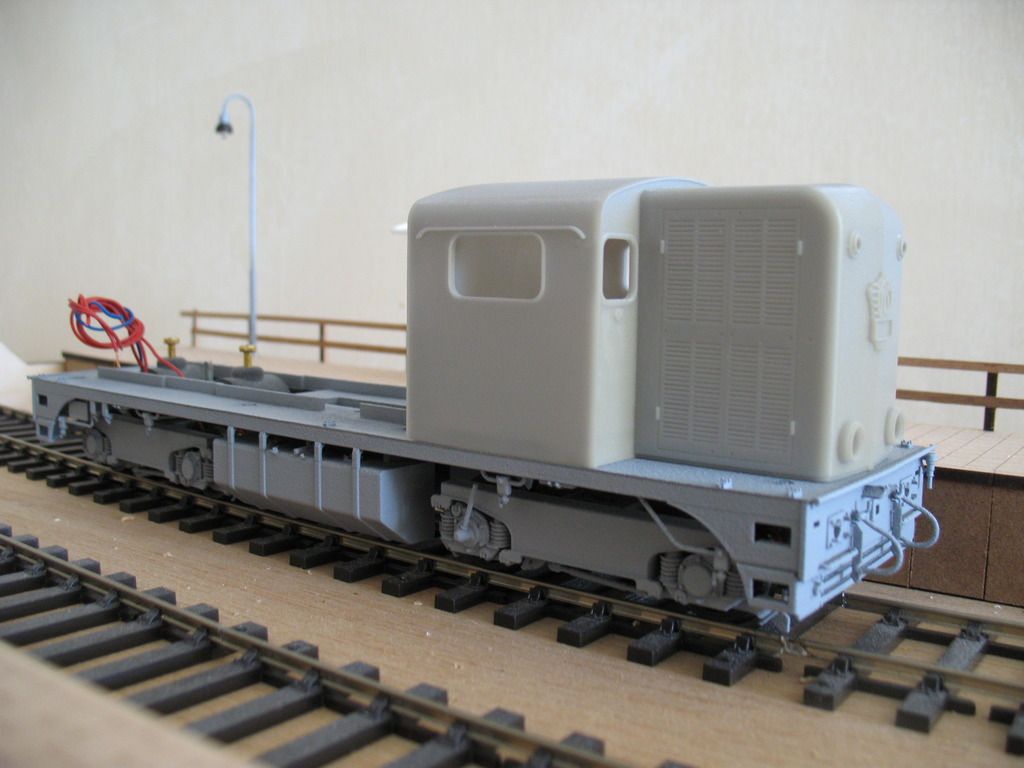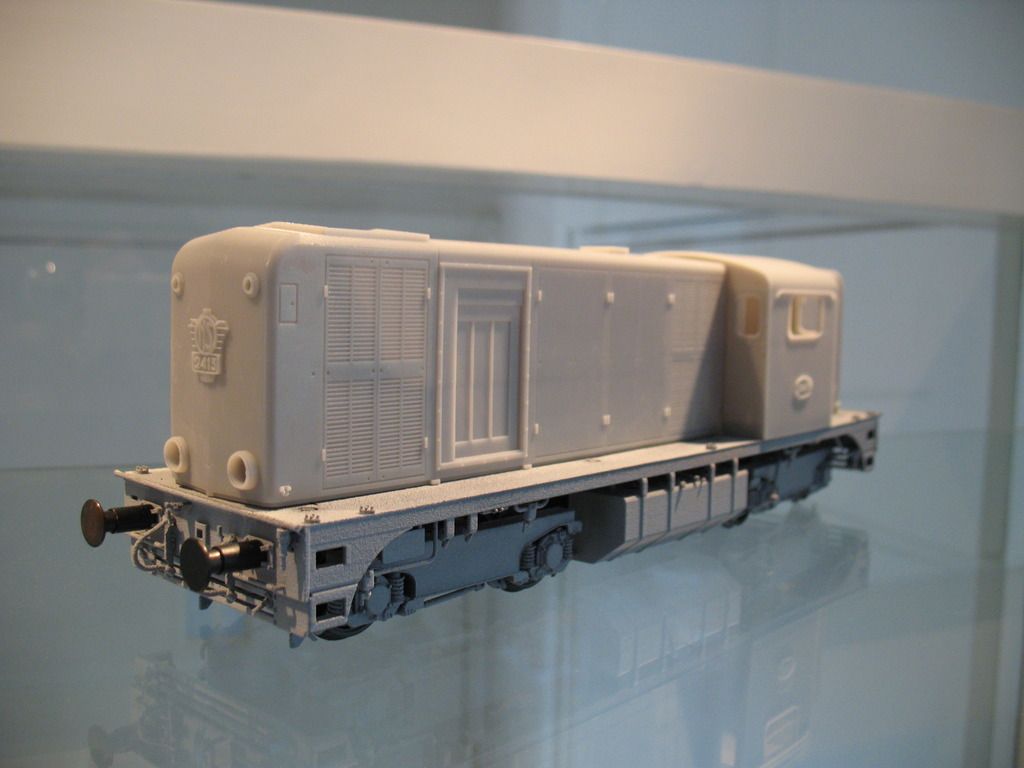 It will still take some time to finish the model, but I'm very content with the looks and feel it's already got.
Kind regards,
Okke